About Rick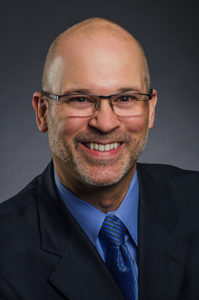 Raised in the San Francisco Bay Area, Rick Silva is no stranger to perfect weather, a good education, and hard work. As an entrepreneur and investor, Rick brings it 150% as he wows his clients and those he engages with tenacity and the knowledge of what has been self-taught.
In 1998, Rick Silva was a recruiter in the high-tech industry. Riding a wave of fame and fortune in the .com world, Rick became a millionaire (on paper), at age 29. By age 31, he lost his fortune due to the market crash. Less than 10 years later, Rick went through a divorce, and suffered financial difficulties.
During the last 14 years, Rick has been successful at earning his way; although, not attaining the wealth that he desired. Unbeknownst to him, his economic outlook would transform into a lucrative lifetime investment.
Nearly 5 years ago, Rick met Marcella Trujillo, Land Banking Specialist, in one of his networking groups. Falling in love, Marcella said, "Yes!" to Rick's proposal in the presence of friends.
Marcella's career in land investing caused cynicism for Rick who thought that type of strategy worked only for the affluent. By seeing for himself how dirt can bring wealth to a Regular Joe, Rick knew that this was the right investment stream for him.
Rick Silva, Entrepreneur, Landbanking expert investor shares his personal growth and experiences, while Marcella specializes in land banking, the nuances of land investing, the advantages of diversifying old money into land investments, and how wisely they both invest in land.
Rick feels that by speaking to and encouraging others to invest, he might be helping others to find the wealth that, perhaps, they were destined for.