About Marcella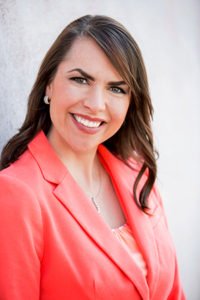 Marcella Silva
Certified Land Banking Consultant
Velur Enterprises, Inc.
Marcella Silva was born and raised in the rural mountains of Northern New Mexico. Her parents were both hard-working business people and savvy investors. Throughout Marcella's life her parents would become a great influence by investing their earnings in land and selling it for profit.
After earning a Bachelor's Degree in Management Information Systems from the University of New Mexico, and because of her collegiate achievements, Lawrence Livermore National Laboratory (LLNL) invited Marcella to take a full-time position as a Software Engineer in Livermore, California.
In 2007, after reviewing her 401(k) statement, she began a quest for a real estate investment that would provide the returns she desired for a secure retirement. Marcella eventually crossed paths with Velur Enterprises, Inc. and their exclusive land banking opportunity.
In March 2008, Marcella purchased her first land investment using the funds from her 401(k) via a self-directed IRA. Marcella has had tremendous success with her investment and found a passion in land banking. Marcella joined Velur Enterprises, Inc. in 2008, following her desire to share this opportunity and help others realize the gains that have been experienced by many throughout history, including her own.
In December 2010, after a successful eight-year career at Lawrence Livermore National Lab Marcella decided to follow her passion and become a full-time land banker. This came during the worst financial meltdown our country has seen in decades. Since then, Marcella has created a successful career helping others build wealth through land banking.
Today Marcella is an experienced and sought after public speaker and certified land banking consultant. Marcella is passionate about giving her listeners the chance to achieve financial independence by using Velur's proven, land selection process. Through her accumulated land banking knowledge and success, Marcella now manages and mentors a team of land banking consultants here in the Bay Area. Marcella works closely with her mentor, the COO and co-owner of Velur Enterprises, Inc., who is a great influence and extremely successful expert in the field of land banking.